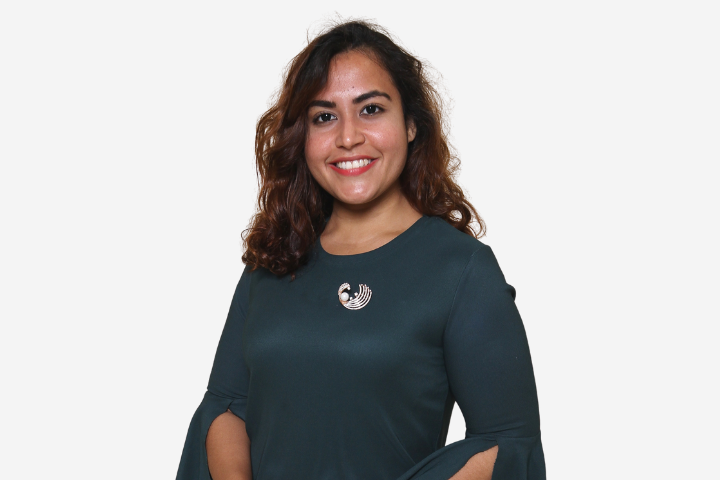 Early Years Class Teacher & Parent Pedagogy Lead
A dedicated and passionate educator, Ms. Sasha has extensive local and international experiences working with young children from the age of 2 to 8 years old.She is a strong advocate of children being given ample opportunities to engage in sensorial experiences and taking the lead in their journey of exploration and discovery. She identifies with the Reggio-Emilia approach, and is a firm believer of honouring the 100 languages by which children express themselves. She recognises children as independent and competent learners who construct knowledge and learn best through collaborative social engagements. She enjoys collaborating with families and external communities to support children's holistic development.
A life-long learner, Fareeshah is a recipient of a 3-year Scholarship Diploma in Early Childhood Education from Ngee Ann Polytechnic. She also holds a 2-year Advanced Specialist Diploma in Early Childhood Leadership from SEED Institute.
Fareeshah has completed a 4-year Bachelor degree in Early Childhood Care and Education with Psychology from Singapore University of Social Sciences (SUSS). Upon her graduation in 2022, Fareeshah was selected by the University to be a member of the 13 interdisciplinary student-body committee. As a fellow SUSS Class Giving Champion 2023 committee, Fareeshah co-lead the team to ideate strategies to inspire the spirit of philanthropy within the graduating cohort and student body. The team conceptualised various product merchandising to gain contributions. Social media platforms were also used to gain awareness and interest of graduating students in making a philanthropic legacy to the alma mater. This incredible year-long engagement gave Fareeshah plenty of opportunity to expand on her strategic leadership abilities while leaving a mark to SUSS's vision of becoming the leading University for social good.
During school holidays, Fareeshah enjoys travelling with her friends and family. Asian Civilisation Museum holds a special place in her heart! She can often be found visiting exhibitions there and enjoys devouring books centralising on culture, world religions and civilisations.