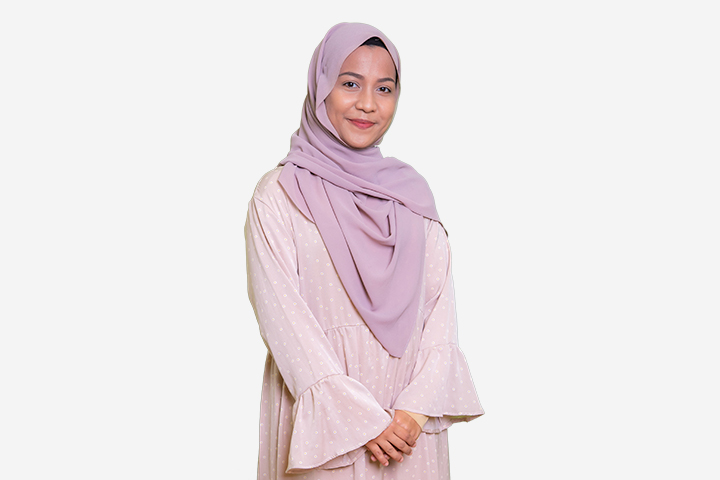 Nur Hidaya Umar (Hidayah)
Hidayah holds a Professional Diploma in Early Childhood Care and Education from SEED Institute (now known as NIEC). Prior to teaching at Middleton, Hidayah taught in local preschools where she adopted the learning through play method. She is also a strong believer that learning takes place anywhere and everywhere and is not limited to the classroom.
As a resource teacher, Hidayah enjoys spending time interacting with students, planning a variety of activities catering to different age groups.
During her free time, Hidayah enjoys cooking and baking for her family. During the holidays, she looks forward to spending time with her two toddlers, exposing them to nature and cultural activities