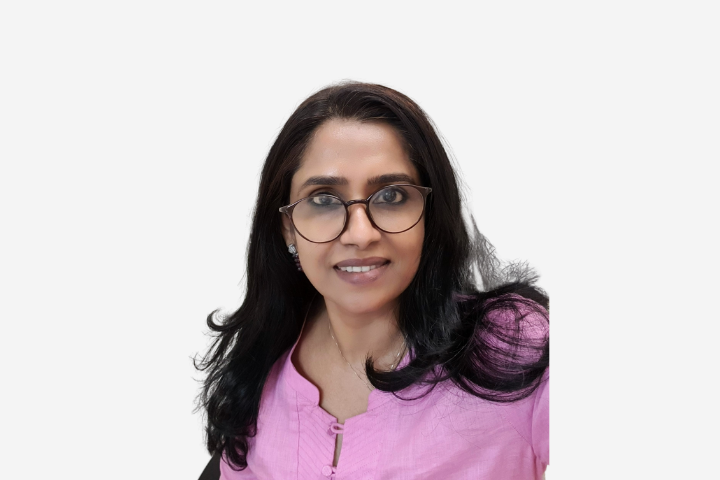 Suchetha is a passionate and committed educator who has been working with young learners for sixteen years. She believes in a classroom where happy learners motivate each other to take charge of their own learning, and apply their learning in real life.
She worked for eight years in Singapore International Schools and in MOE schools, teaching Cambridge IGCSE and GCE O-level curricula, and leading various school committees such as Examination Committee and Curriculum Committee.
She moved on to teach young learners and adults for eight years at the British Council, Singapore, where she worked in a range of roles which include Level Head (Upper Primary), Acting Deputy Academic Manager, and Content Writer (Secondary Extended Reading curriculum, Grade 6 Speaking and Reading curriculum).
Her qualifications include a Masters Degree in English Language and Literature and a Masters in Education. As part of her continuing professional development, she has pursued the Cambridge ESOL CELTA, CELTA Young Learner (YL) Extension, Diploma in TESOL from the Trinity College of London (Oxford TEFL, Barcelona). She has also completed the British Council Teacher Development Know It Teach It courses (Teaching of Grammar, Pronunciation, Vocabulary, Reading, Writing) and Special Education Needs certificate courses.
She has contributed articles to ELT magazines and presented at International English Language Teaching conferences on current trends in teaching (Learner Autonomy in Second Language Acquisition, Effective feedback techniques in ESL classrooms, Co-creating success criteria with young learners), and has led action research for teachers (Interaction patterns in EAL classrooms, Project learning to develop reading skills, Classroom Management Strategies).