Happiness and wellbeing are built into the very fabric of our school and culture. The Middleton culture isn't by default nor chance, but by design. It is something that we work hard to instil within our school community.
When we first set up Middleton, we wanted happiness and wellbeing to be an explicit part of our Vision and Mission, and we have selected Mindfulness as one of our Core Values. We strongly believe in the lifelong positive impact mindfulness in school can bring to our students and thus decided to include social and emotional learning as a key part of our school's curriculum. Today, we are proud to be the Mothership School in Southeast Asia for The Contentment Foundation, leading the way in mindfulness pedagogy and implementation in schools.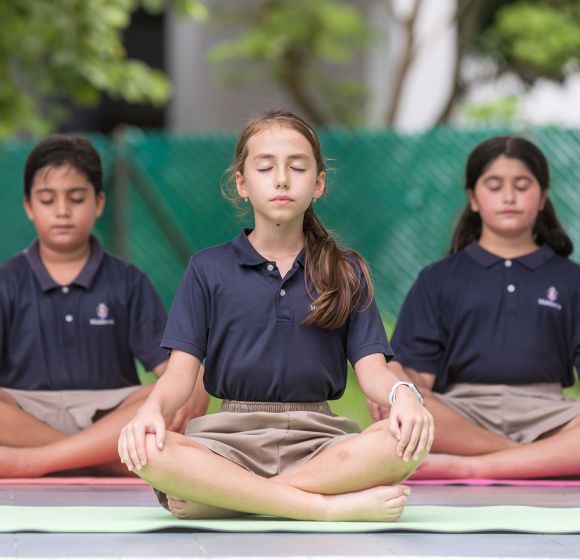 Our Mindfulness Programme
At Middleton, we understand the importance of an effective student wellbeing programme in school to provide our learners with the tools to manage their emotions, feelings and to handle conflicts independently and mindfully.
When we started in 2018, we developed and nurtured homegrown mindfulness practices and programmes to best support our students and community. In 2019, we partnered with the Centre for Mindfulness in Singapore to conduct an internal research study on our students to examine the positive impact of mindfulness for kids. After receiving significant positive results, we were excited to delve deeper into research-based and practical well-being programmes and curriculum. It was at this point we formed a partnership with The Contentment Foundation.
The Contentment Foundation is a US-based well-being curriculum and programme that is one of a kind. Its Four Pillars of Wellbeing whole-school programme offers scientifically-evidenced, philosophically grounded practices for cultivating sustainable well-being for life and promote a safe, loving and healthy school climate.
The Four Pillars curriculum includes:
Mindfulness - a powerful practice that cultivates focused, non-judgmental attention to the present moment and helps develop self-awareness skills
Community - positive psychology practices that cultivate values like selfless service, compassion, forgiveness and empathy to build a safe and healthy community
Self-Curiosity - empowers teachers and students to cultivate emotional intelligence, self-awareness and self-understanding
Contentment & Balance - understand the importance of all emotions
The curriculum was written in collaboration with domain experts, including developmental psychologists, neuroscientists, curriculum developers, educators, and philosophers worldwide. The programme's rigour and easy application give our learners a unique opportunity to develop as happy and content people from the inside out.
Key Benefits of Social-Emotional Learning
Reduction in student anxiety and aggressive behaviours
Improved mental and physical health
Improved attention and academic performance
Improved in judgement and decision-making
Reduction in teacher burnout and job stress
Improved classroom climate for the entire school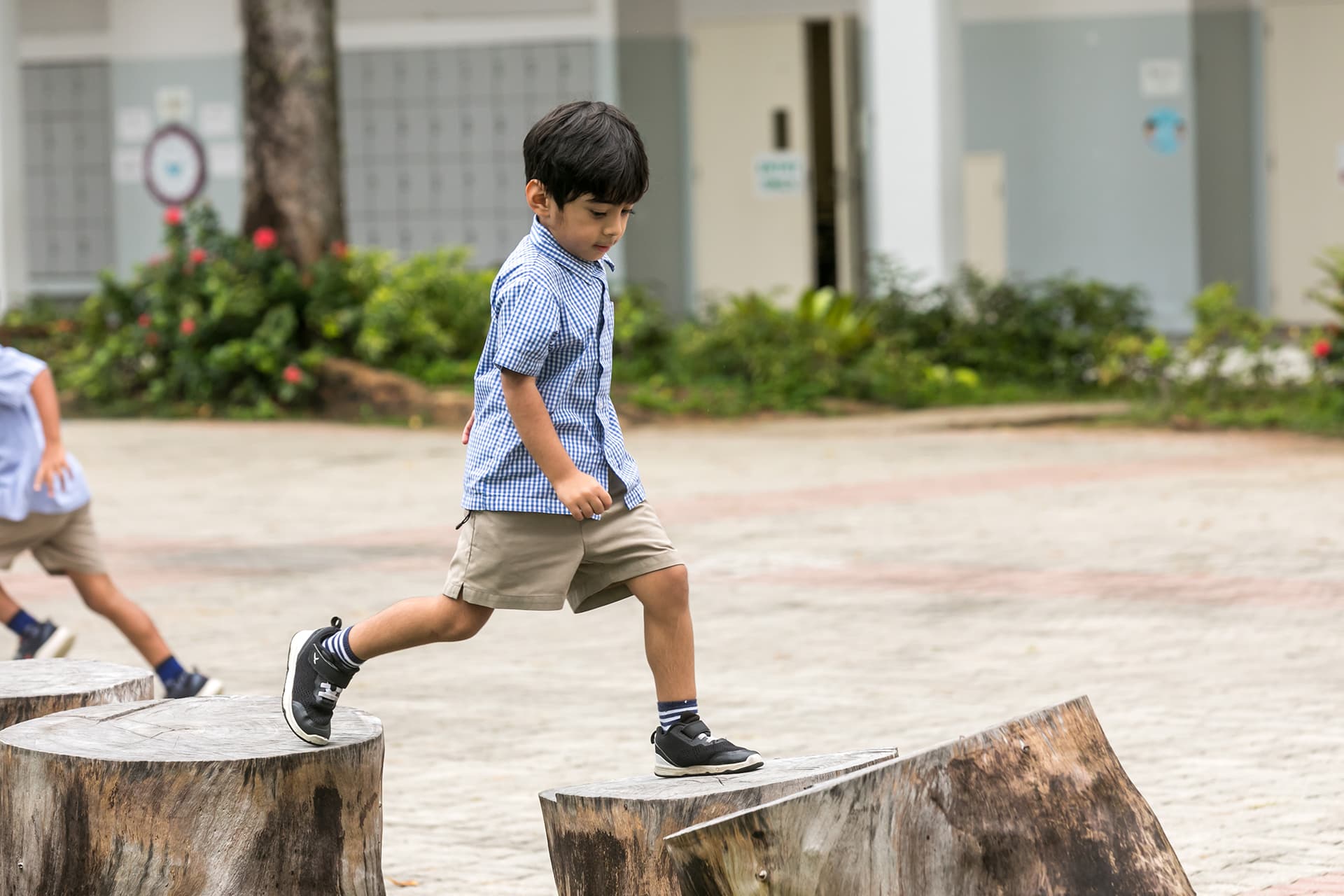 "Doing my mindful breathing and movement helps my well-being because it clears my mind and it helps me focus on the day ahead"
Aditi, Grade 2 – 2021
"Mindfulness helps because it makes people calm down when they are stressed"
Zaal, Grade 7 – 2021
"[Mindfulness] helps me calm down when I am angry at someone"
Rohan, Grade 5 – 2021
"At school, [mindfulness] makes me feel more grateful for other people and to think of others from a different point of view"
Mariana, Grade 5 – 2021
"Mindfulness helps me learn because I am able to come up with new strategies that improve any bad habits I have"
Inaaya, Grade 7 – 2021
"Mindfulness helps us to know ourselves and to grow without criticising ourselves"
Ethan, Grade 7 – 2021