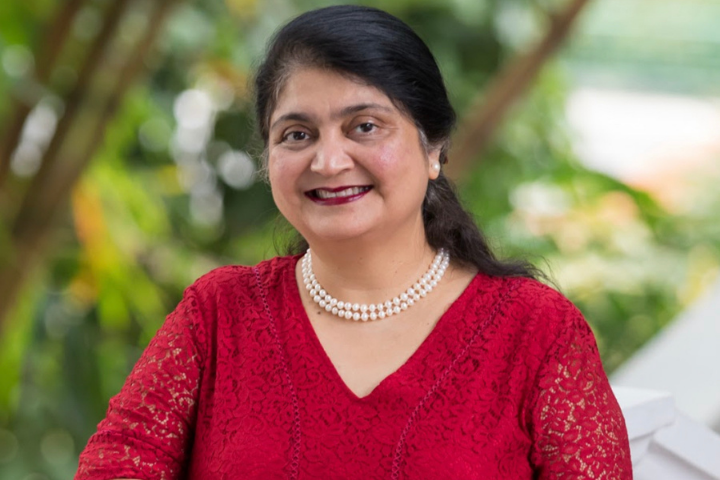 Atima Joshi is an experienced educator and has been a part of the EtonHouse Education Group since 2003. She has held various leadership positions including Principal (Middleton International School), Vice-Principal of EtonHouse International School Broadrick and International Baccalaureate Primary Years' Programme (IBPYP) Coordinator, coordinator positions for different subject areas as well as grade levels. Atima is an approved IB educator and consultant. She has also held the Chair position for Singapore-Malaysia International Baccalaureate PYP Network. She is regularly invited to speak in regional educational conferences across the Asia-Pacific region, deliver professional development workshops for educators and has been a member of various pedagogical committees and academic boards. In her various positions as classroom and subject teacher, she has taught students in various age ranges including early years.
Atima holds a Masters in Education from Australia and is a firm believer in lifelong learning and continual growth. Her passion, creativity and enthusiasm have enabled her to create holistic learning environments that have nurtured and inspired her students, staff and parent community.
You may find her curiously exploring bugs with children or splashing in puddles with them amidst joyful peals of laughter! A strong believer in the power of curiosity, positive psychology and mindfulness, Atima believes in savouring life as it comes!