Middleton's Pioneer Batch of Grade 10 Celebrates IGCSE Results!

2022 is a milestone for Middleton International School as we celebrate the outstanding achievements of our inaugural cohort of Grade 10 IGCSE students.
We are thrilled to share the impressive results attained in the IGCSE, as summarized in the table below.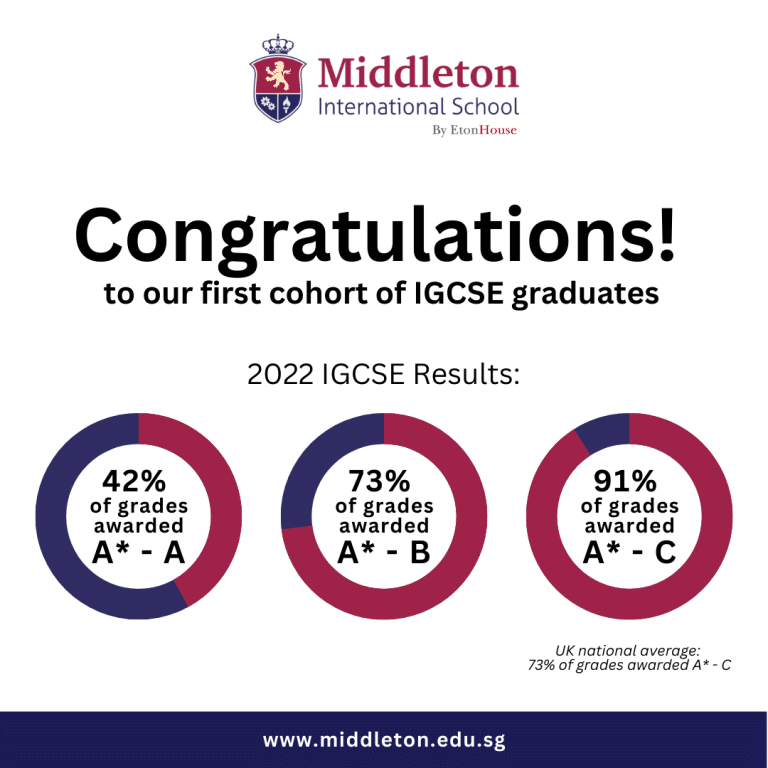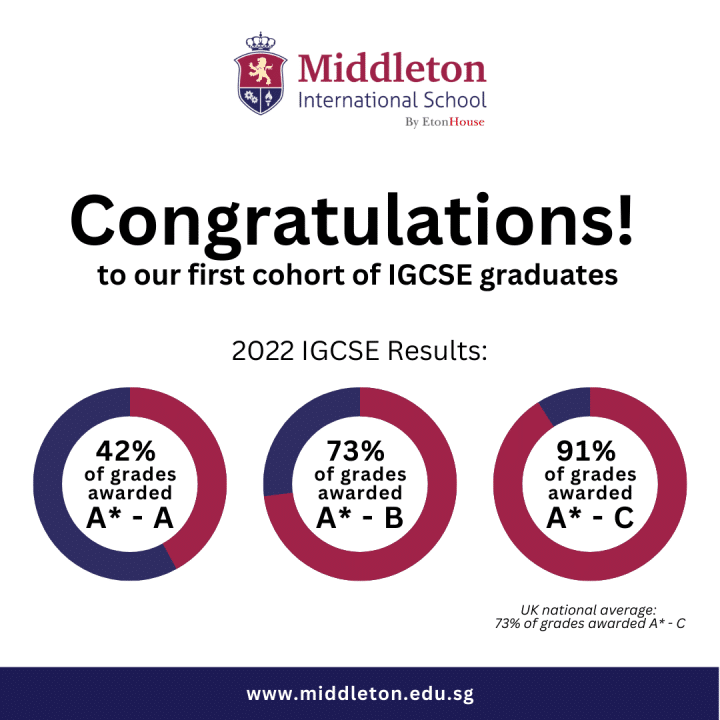 These results are a testament to the hard work and dedication of both students and teachers, and we extend our warmest congratulations to all involved.