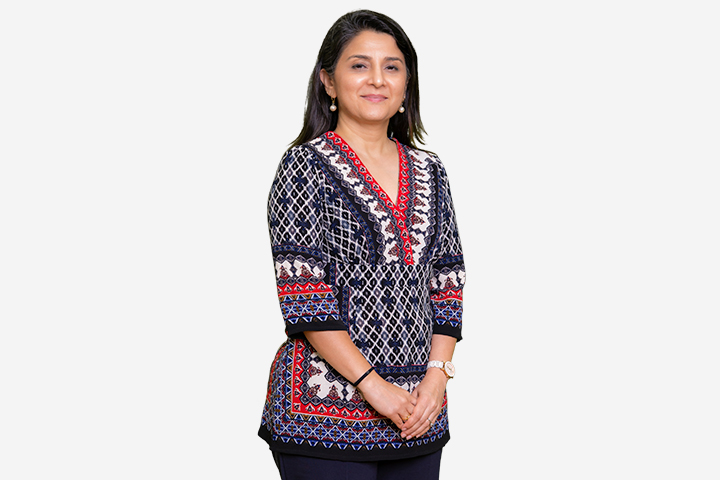 Mridula was born and raised in India. She earned a Bachelor's degree in Electrical Engineering from BITS, Pilani, in India, and a Master's degree in Engineering from National University of Singapore. An R&D job, marriage, motherhood and a move to Hong Kong followed in quick succession and she found herself exploring a second career in Education. She completed a Montessori Diploma from MMI, a PGDE in Early Childhood Education from Hong Kong University and a Master's in Education from National Institute of Education.
Mridula has been a passionate and dedicated teacher for 7 years at international schools in Hong Kong and Singapore. She believes that all children are filled with an innate curiosity and it is the teacher's responsibility to spark this curiosity through developmentally appropriate and stimulating activities that will drive them to understand their world and take ownership of their learning. She treats each child as a unique individual who must be nurtured and celebrated as such.
In her free time Mridula enjoys spending time with her teenage daughters, cooking, playing with their dog, hiking, and practicing yoga. She especially enjoys high altitude treks and has ticked Kota Kinabalu, Everest Base Camp, Annapurna Base Camp and Kilimanjaro off her 'trekking' bucket list which grows longer each year!