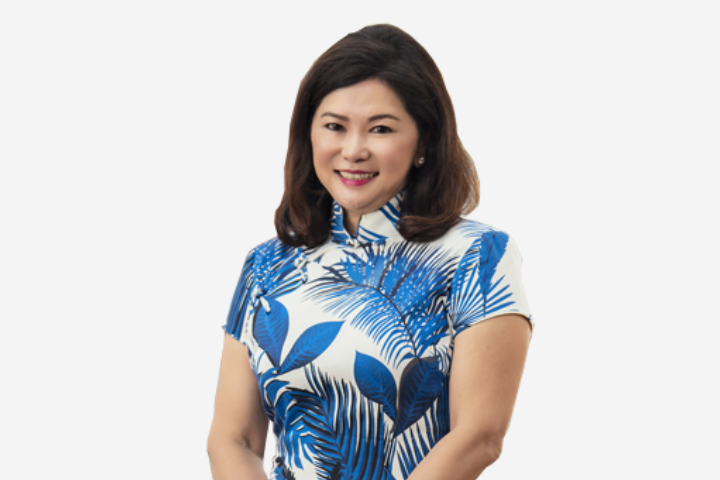 Founder and Chairwoman of EtonHouse International Education Group
Prior to setting up The EtonHouse Group in 1995, Mrs. Ng worked as an audit manager at Ernst & Young and then as a partner in an audit firm. When she was living in the UK, she experienced first hand how her children were happy, engaged, and stimulated at school. Motivated to pioneer a similarly enriching educational environment in Singapore, she gave up her career in auditing to enter the education sector.
In EtonHouse, she provides strategic leadership to the Group — she successfully spearheaded the expansion of EtonHouse across Asia and is dedicated to constantly raising new standards of excellence in international education.
Her efforts have been recognised over the years. In 2009, she became the first Singaporean woman to receive the Freedom of the City of London, one of the oldest awards in the UK for her contribution to international education. In 2011, she received the Honorary Citizen of Suzhou award for her contributions to the local community. Recently in 2019, she won the EY Entrepreneur of the Year Award in the Education category for her contributions to Singapore's economy and society.
Apart from being a successful businesswoman, Mrs. Ng is a philanthropist. She raised over $110,000 for various charities as part of EtonHouse's 10th Year Anniversary celebration. She also donated her cash prize of $10,000 for scoring a hole-in-one at the Warren Golf Club Charity Open to Pathlight School in Singapore. She continues to lead the way for all charity initiatives under the EtonHouse Community Fund, an independent IPC charity dedicated to reaching out to children and adults through education.
Ultimately, her pride and joy are her three children. Her daughter has completed her post-doctorate and her older son is pursuing his PhD. Her younger son who started his career in banking has joined EtonHouse and is leading the group successfully as the Group Chief Executive Officer of the company.