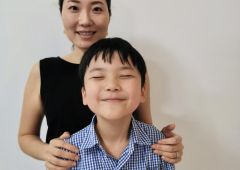 Asami
息子は日本人小学校からの転校でしたが、MiddletonのEALは少人数かつアットホームな雰囲気で、自ら話す機会も多く、どんどん自信がついているようです。 HBL中の授業でも、引っ込み思案だった息子が、積極的に発言している姿に驚きました。多様な意見を受け入れ、のびのびと自分の意見を発信できる雰囲気を作ってくださる先生には大変感謝しており、Middletonは我が家にとって理想的な学校です。 My son transferred from a Japanese elementary school, but the small class size and friendly atmosphere of Middleton's EAL has given him many opportunities to speak for himself, and he seems to be gaining confidence. I was surprised to see my son actively speaking up in class, even though he had been shy. We are very grateful to the teachers who accept a variety of opinions and create an atmosphere where we can freely express our opinions. Middleton is an ideal school for our family.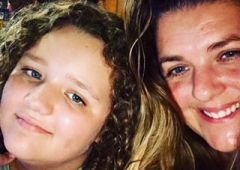 Sally Lodey
From our very first visit, the school felt more like a family: There is camaraderie among the teachers, the staff, and the parents unlike anything we had ever experienced. The class sizes are manageable, the children are happy, and our daughter loves attending the school. I would go as far to say it is the best school she has ever attended.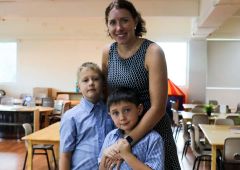 Emma Stratford
As soon as I walked into Middleton and saw the smiles of the children and staff, I knew we were in the right place. The principal was very assuring and I just knew I wanted to be a part of this school…Because MIS follows the IPC, my children pick up skills and knowledge that are transferable, and they can fit back to the UK education system if we return.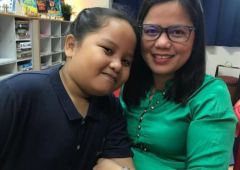 Donna Jan dua
Middleton won our hearts with its wonderfully warm parent liaison team…The second consideration was the continuity of the school. Middleton is part of the EtonHouse group. We, therefore, feel very comfortable to send our child to Middleton where the children are involved in the classrooms and the teachers really draw out their talent and skills.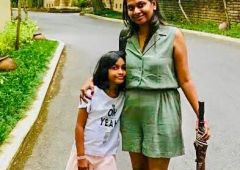 Nitya Sivaprasad
A typical day for the child is filled with loads of fun coupled with rigorous learning. The curriculum is extremely well designed. I love the fact that Middleton follows the Singapore MOE curriculum for Math and has adopted the IPC for English and Integrated Studies…and inculcates the values of compassion and service through various community-based activities.